What is it?

Aviat's proprietary Build-a-Link E-commerce experience will guide you through 4 simple questions and allow spot frequency inputs (if applicable).
In doing so, Build-a-Link will isolate configurations that match your requirements instantly, providing a one-of-a-kind experience to configure microwave links in just a few clicks.
How it works?

Step 1: Build-a-Link Experience
By clicking Build-a-Link on the top of the store's webpage, you will enter into the Build-a-Link configuration screen.
From here, you will want to enter in your desired frequency band, configuration type, and whether you plan to use a direct or remote mount solution for antennas.
---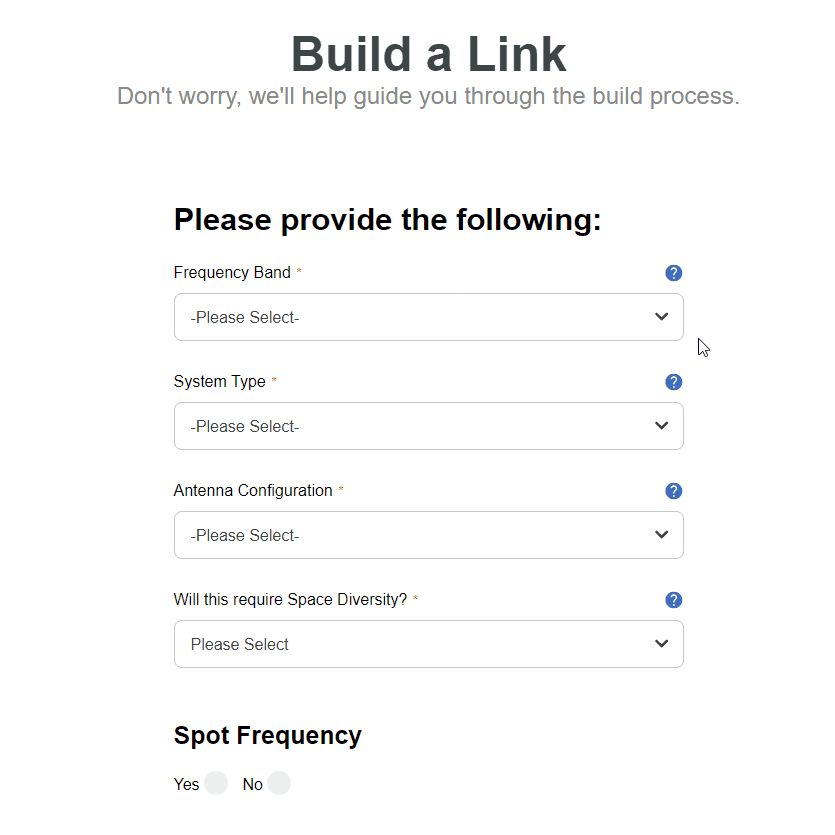 ---
If you have spot frequencies, wonderful! Click "Yes" and enter in the spot frequencies for your respective link.
If not, no problem! Aviat's Build-a-Link experience has you covered. Build-a-Link will search all compatible possibilities with your prior selections.
---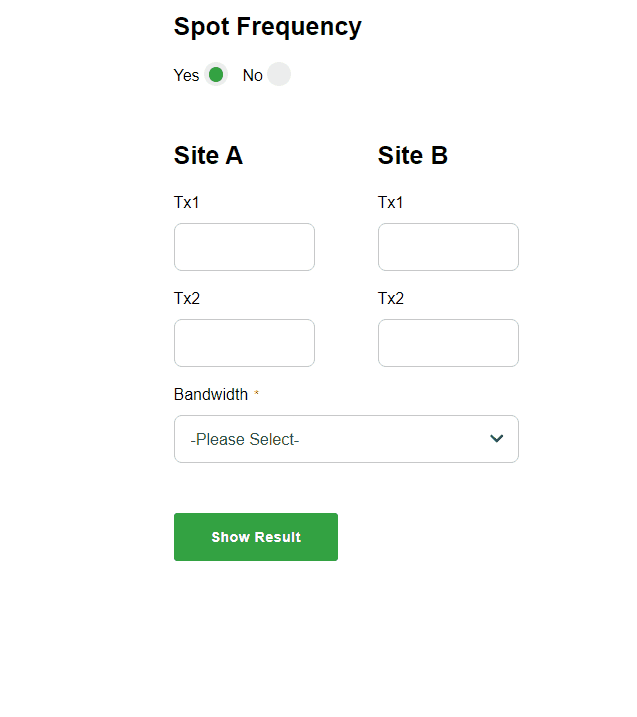 ---
With all the information provided, Build-a-Link will begin analyzing thousands of possible combinations to recommend the best "set of items" that best match your criteria.
Next, select the best bundle that matches your needs and spot frequency needs.
You may see a range of pricing here, this is to be expected and will be explained further below.
Step 2: Configure Your Link

Build-a-Link has many different types of link configurations, but in general, you may see several sections of products displayed with the ability to select, de-select, and even change quantities on some items if you wish. There may be items that cannot be modified (such as radios, base licenses, etc.).
Once completed, you will see the final price of the bundle (equal to all the components) and the lead time if you chose to ship the bundle as a single shipment, which is optional in most cases.
---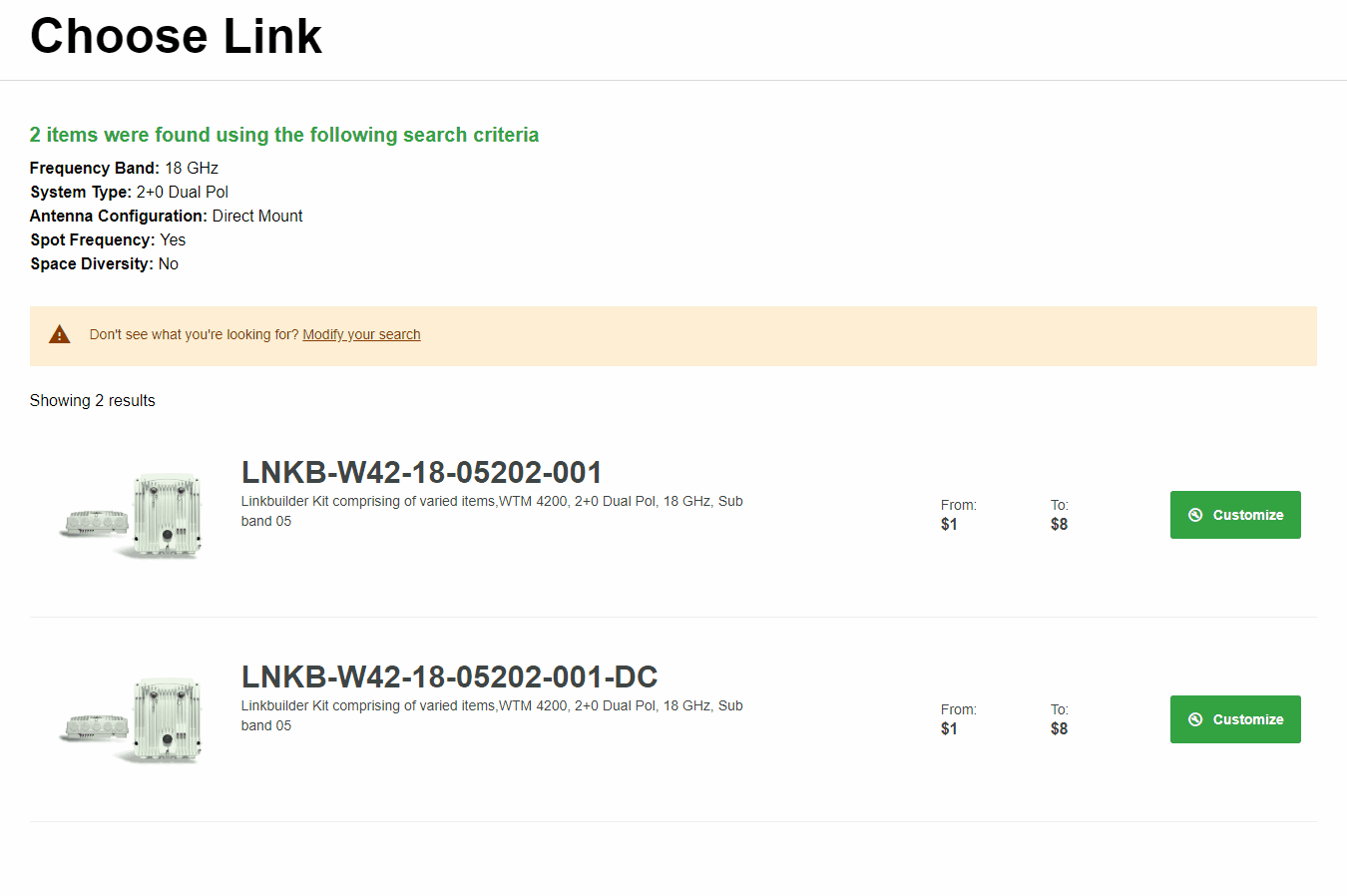 ---
Voila! All done! In just a few simple steps, Linkbuilder analyzes your inputs, finds the best matches to make configuring a microwave link simple, fast, and self-service!